Biltmore
---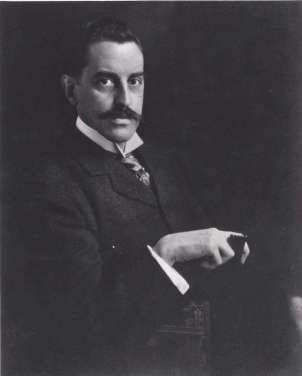 George Vanderbilt pictured here around 1900
Simply put Biltmore house is amazing. Sitting as it does with is fantastic views, and its impressive bulk the home is something of an enigma. The interiors while huge and comfortable are outclassed by many homes in America. Further the location of the home was at the time in the middle of nowhere. George Vanderbilt could have had a home with a fine view anywhere in America yet he chose to build his home in Western NC. This was no mean task the house had to be conjured, forced into existence at great cost for little reason other than "I want it". Biltmore house having never hosted scores of famous visitors and not being noted for the historic activities that occurred their is famous and interesting by virtue of the house. That is to say the home itself is the attraction. The largest private residence in America, Biltmore house is owned today by George Vanderbilt's grandson, Mr. William Vanderbilt Cecil. George Vanderbilt inherited a huge fortune. During his life George received over 15 million dollars from various relatives, a huge art collection, and several impressive properties. He used much of this money to build the largest home in America, Biltmore house. Acquisition of land began in 1887 and continued until after the turn of the century. Design work on the home commenced in 1888, with construction really ramping up by 1890. Construction of the main house was largely completed by 1896, George having occupied the home since October 1895. Make sure to visit the gallery for many more images of Biltmore.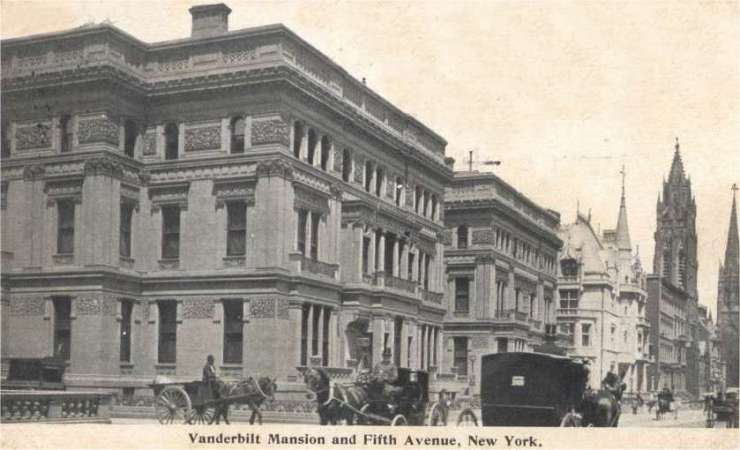 In 1896 on the death of his mother George inherited his fathers huge 57 room mansion 640 5th ave. in New York City.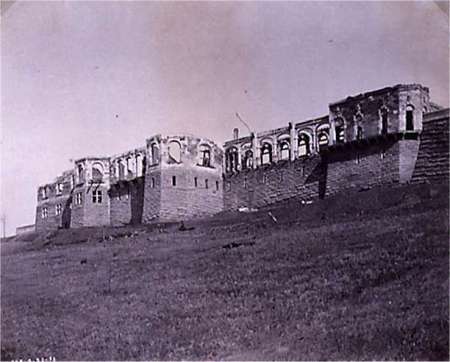 Here is a rare image of Biltmore under construction around 1892.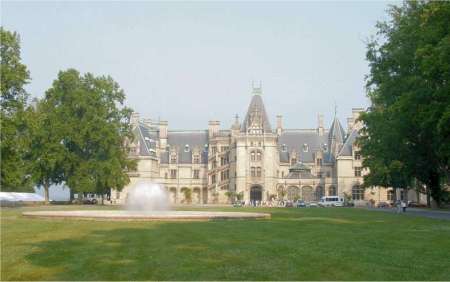 The house today
---

Find an error? Have an idea or suggestion? I would like to hear it. Send us an email.
Copyright 2002 by Brian Hawley. All materials published here are from the Brian Hawley collection unless otherwise noted. This site and its related contents are published strictly for educational purposes. Do not steal the images from this site for your own web projects! If you ask nicely I will be glad to share images as long as proper credit is given.